Apple has submitted a patent for a 3D eye-tracking graphical user interface that doesn't require users to wear special glasses and can adapt to the positioning of the viewer so that an image can be seen from multiple angles.
The application, which was filed with the U.S. Patent and Trademark Office, refers to a handheld device that uses a compass, accelerometer, GPS modules and gyrometer to provide a "continuous frame of 3D reference."
"Once this continuous frame of reference is known, the position of a user's eyes may either be inferred or calculated directly by using a device's front-facing camera," reads the patent.
"With the position of the user's eyes and a continuous 3D frame-of-reference for the display, more realistic virtual 3D depictions of the objects on the device's display may be created and interacted with by the user."
The patent, titled "Three Dimensional User Interface Effects on a Display by Using Properties of Motion," reveals that the technique could work with any personal electronic device, including mobile phones, portable music players, televisions, gaming consoles, tablets and desktops.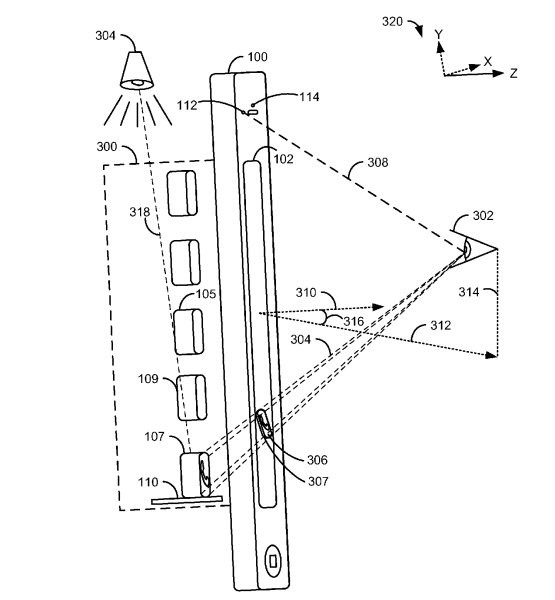 Technology allows 3D image to be viewed for all angles
Apple is also reportedly working on a Kinect-style 3D motion-tracking system aimed at replacing the traditional desktop experience.
The application was spotted in December and refers to a three-dimensional imaging and display system where "user input is optically detected in an imaging volume."
We're probably a long way off Apple revealing any newfangled 3D-enabled devices just yet, but it does look like the California-based company plans to really take advantage of this emerging trend in the future; the iPad 4, perhaps? Way before that, the California-based firm has the launch of the iPad 3, the iPhone 5 and the Apple iTV to concentrate on.